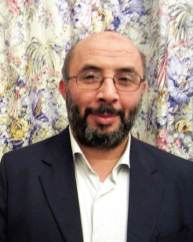 The family of Khaled Al-Sharif (Libyan Islamic Fighting Group) left Tripoli today on a flight from the Mitiga airbase bound for Turkey.
Many families of Tripoli's terrorist commanders were reported to be on the same flight, while others fled by land to Tunisia.
Some sources have speculated that this latest development comes as Belhadj and al-Sharif march troops towards the Southern region. Others believe it is the direct result of a growing movement in Tripoli to liquidate commanders of terrorist militias that have committed atrocities and massacres against residents over the past 5 years.
What is relevant to the current GoA plan to establish a Presidential and National guard to replace the Libyan National Army is this;
Khalid al-Sharif was appointed deputy minister of defense on January 11, 2013. He worked with the Tripoli Military Council headed by Abdel Hakim Belhadj to form the National Guard which works directly with the Judicial police in supervising detention centers, including the notorious al Hadba prison.

The al Qaeda – LIFG National Guard has over 10,000 terrorist fighters at its disposal.

In March, during a meeting with Turkish intelligence in Istanbul, Khaled al-Sharif proposed the assassination of Libyan National Army officers in Tripoli as a means of neutralizing opposition to the Muslim Brotherhood's usurpation of Libya. The agenda involved replacing the legitimate Libyan National Army with his National Guard.

As a result of this initiative, several honorable LNA officers have been brutally murdered.
While the Vienna communique praised the creation of the Presidential guard as though it were an entirely new body comprised of "professional personnel according to Article III of the Presidential Council Decree No 2 to protect national institutions, members of the Presidential Council, and members of the government", they were in fact placing an international seal of approval on the al Qaeda – LIFG 10,000-strong National Guard that al-Sharif and Belhadj created back in 2013.
Liberating Tripoli
Arabs of London Detailed Exposé
© Copyright 2016 Jamahiriya News Agency